Weight loss story: "I followed 16/8 intermittent fasting and did cardio to lose 40 kilos"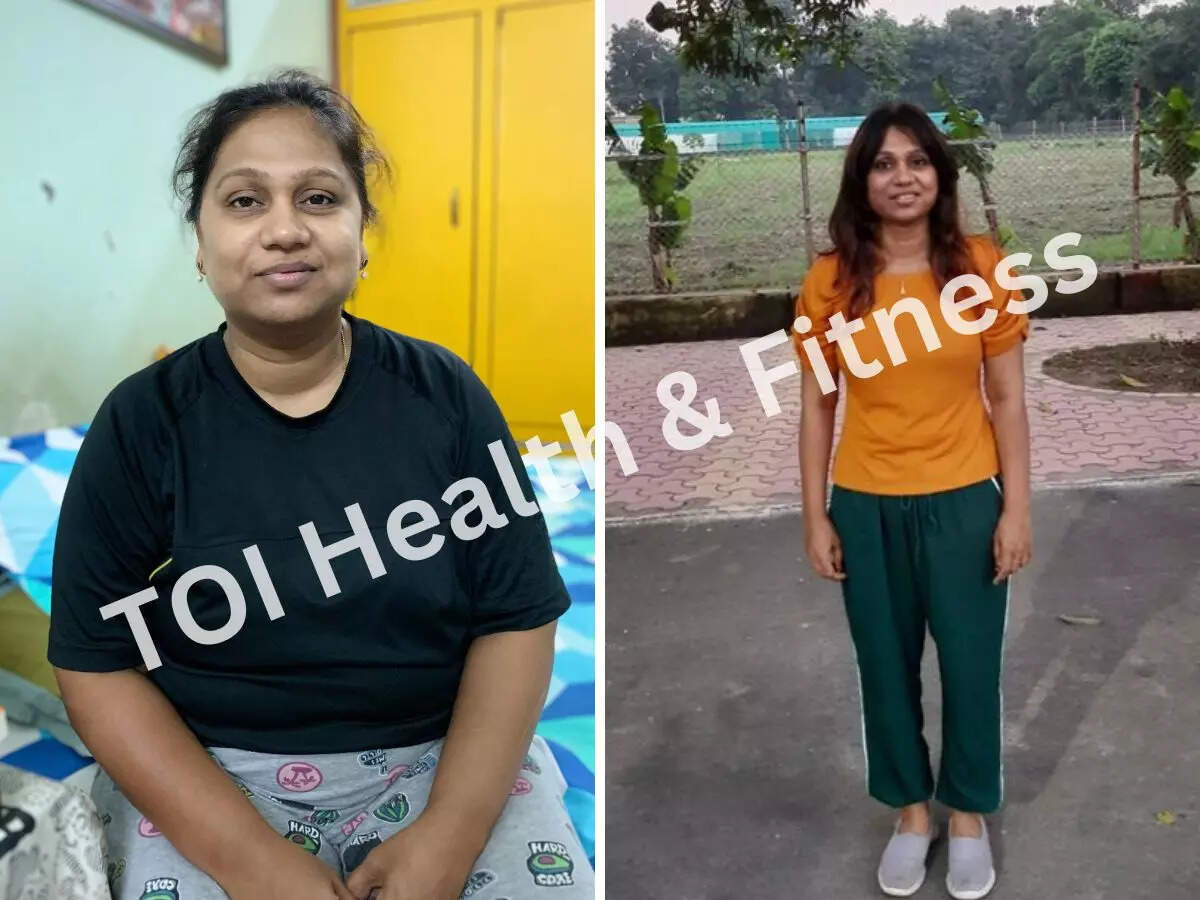 My breakfast: I chose intermittent fasting (16/8) to improve my transformation. I used to drink a lot of water and green tea (2 cups) and black coffee (1 cup) before lunch time.
My lunch: I take my lunch between 1-3pm, depending on my physical activities that day. I make sure my lunch contains a good mix of fiber, protein, fat and other nutrients. I usually avoid carbohydrates, and even if I do eat them, it should be very little.
Fiber: cucumber, broccoli, tomatoes, onions
Protein: chicken, eggs, paneer, sprouts, dal, chirongi seeds
Fat: Nuts (almonds, figs, pista, raisins, etc.) Dried fruits of your choice. You can also use a mixture of seeds (flax seeds, sunflower seeds, melon seeds, till, chia seeds).
Nutrients: Choose fruits with simple carbohydrates (avoid bananas) such as strawberries, oranges, dragon fruit, watermelon.
I paid close attention to portions. I always made sure to eat only enough to last me until the next meal with full energy. It's not the quantity but the quality of the meal that matters, so it has to be high-energy food.
My dinner: I try to finish my dinner before 7 PM. No snacking in between.
Pre-workout meal: Drink enough water to stay hydrated.
I exercised between 7 and 9 in the morning during my fasting period, this helps with the ultimate fat burning. Since my body is already in a fasting state, I found that any physical activity like running and working out during this time helped me a lot. My body has gone from "glucose burning mode" to "fat burning mode" as I have stayed away from glucose rich food.
Post- workout meal: No meal, green tea or just water to keep me hydrated.
I indulge in (What you eat on your cheat days): My cheating day was usually Sunday. But I was mindful on that day, too. On my cheat days, I ate carbohydrates, for example two scoops of rice with dal and ghee. Sometimes ice cream too (once or twice a month). Initially, I allowed myself a few calories, but as I got used to the diet, I found that I did not crave indulgences. Over time, it became my lifestyle and I was so happy about it.
Low-calorie recipes I swear by: The recipe I follow consists of fresh foods, vegetables, fruits and nuts. I do not prefer fruit juice and prefer to eat them whole.