Ron DeSantis goes to Trump turf with law enforcement outreach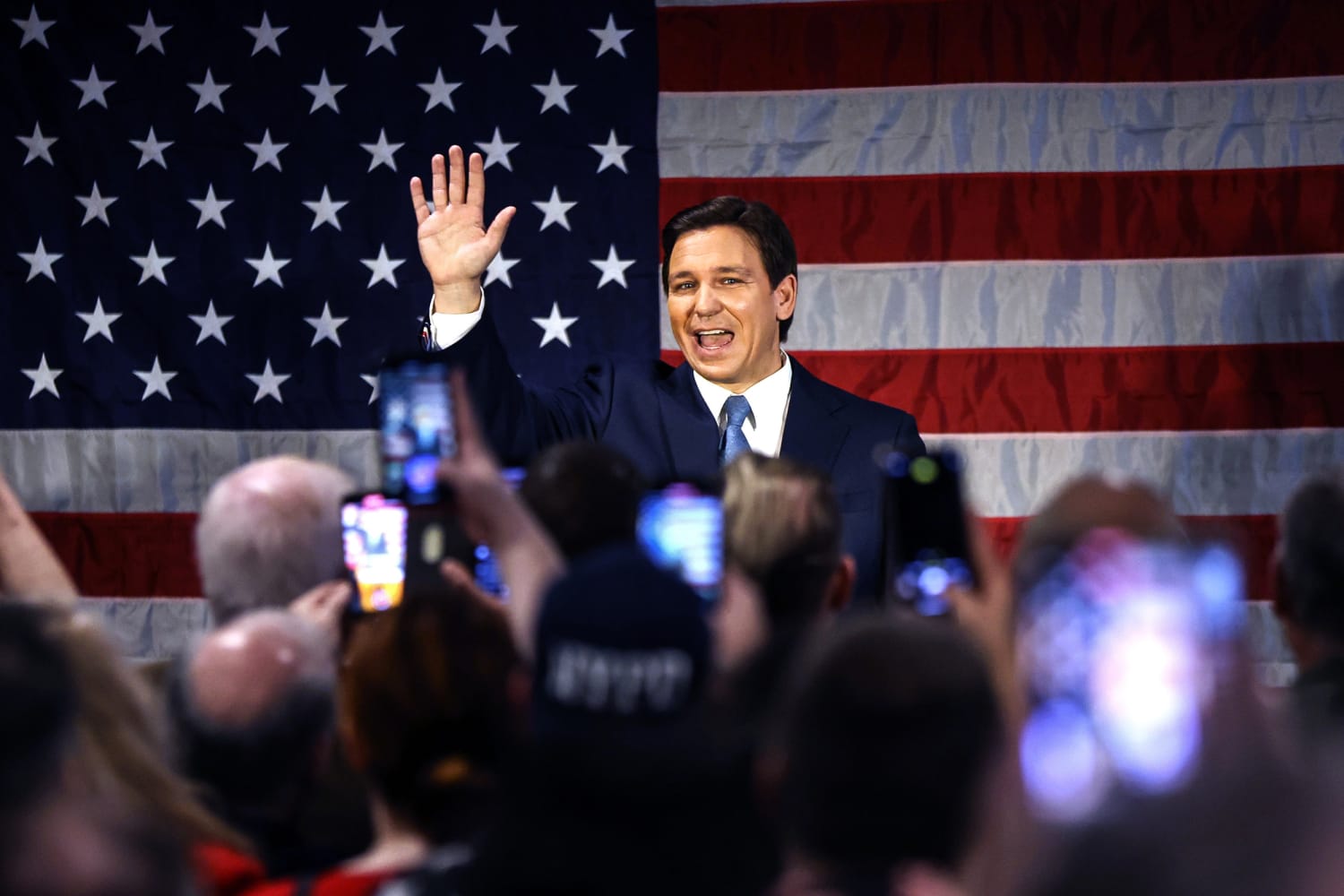 ELMHURST, Ill. — The law enforcement groups Florida Gov. Ron DeSantis spoke before Monday may have been in three different cities, but they had one thing in common: They're squarely in Donald Trump territory.
DeSantis, who is widely expected to announce a run for president, visited New York City and the suburbs of Philadelphia and Chicago to laud policies he helped put in place in Florida that he said give law enforcement the support it needs.
By taking a pro-police message directly to the rank and file of some of the biggest police unions in the country, DeSantis was homing in on a specialized electorate Trump has owned since he first ran for president in 2016.
DeSantis is ramping up his messaging outside Florida before a possible White House announcement. Next week, his book is to be released, and he is scheduled to headline GOP events next month in Alabama, California and Texas.
Presidential hopefuls covet the endorsement of the national Fraternal Order of Police, the largest police labor group in the country. The group backed Trump in 2016 and again in 2020. An aide said DeSantis had no more plans in the near term to address other police groups, but he is expected to make similar points in speeches moving forward.
On Monday, in the Knights of Columbus hall in Elmhurst, a suburb less than 20 miles outside Chicago, DeSantis dazzled the crowd of about 250 people, who frequently cheered and whistled at his statements about what he had enacted in Florida.
Meanwhile, outside the venue and across the street, a group of protesters arrived well before the event began, holding signs that read things like "It's OK to say gay" and chanting "racist, sexist, anti-gay, Ron DeSantis, go away."