Opposition disrupts Kerala Assembly session over police brutality against UDF workers Congress
Congress-led United Democratic Front (UDF) disrupted the Assembly on Monday, accusing the government of using brutal police tactics to stifle opposition protests against fuel, water and power price hikes.
Modi comparison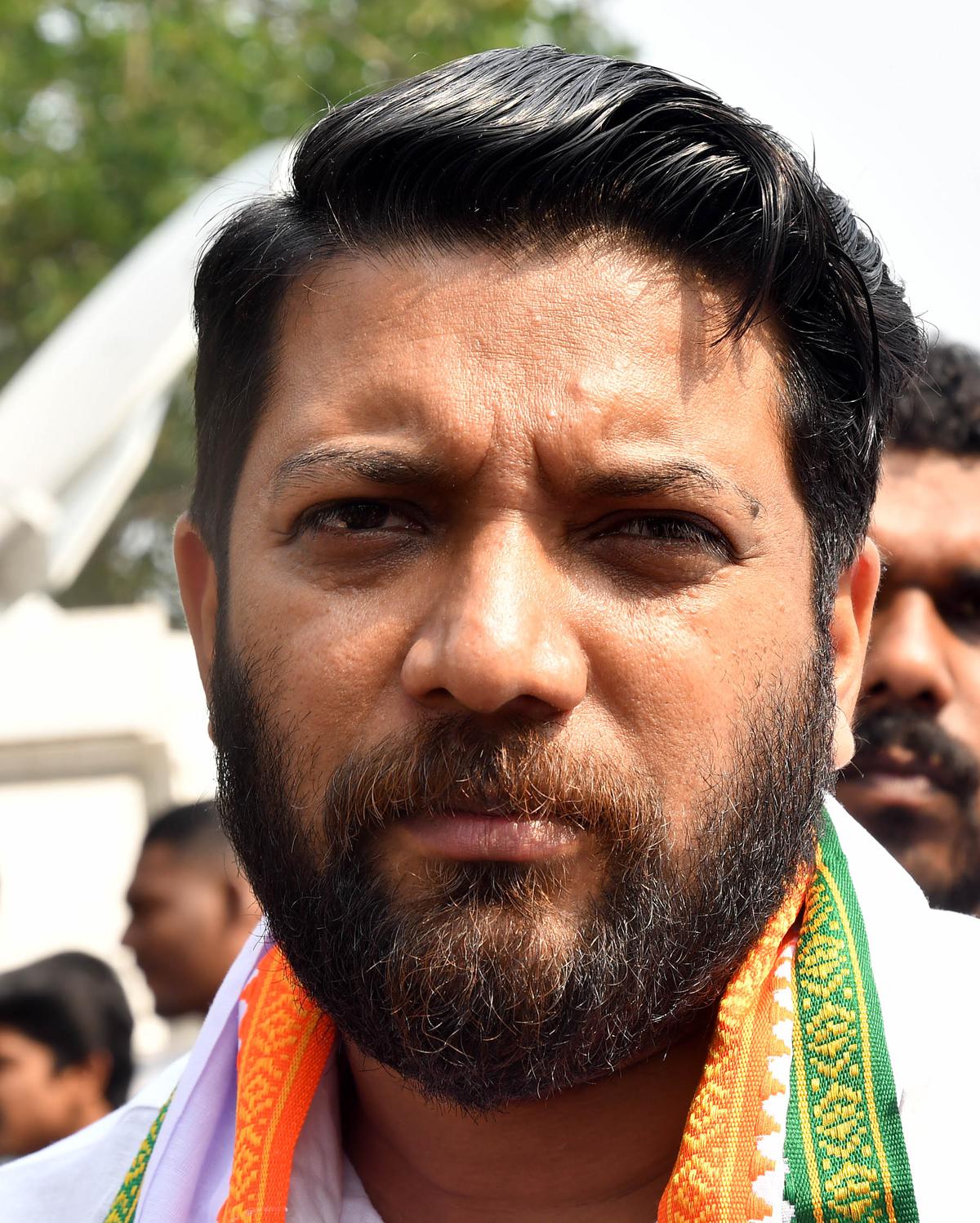 Seeking the leave of the House for an adjournment debate on "police savagery" against anti-government protestors, Congress legislator Shafi Parambil compared Chief Minister Pinarayi Vijayan unfavourably with Prime Minister Narendra Modi.
He said both were authoritarians cut from the same cloth.
Mr. Parambil said both leaders held the fascist view that dissenters were terrorists, fifth columnists or urban Naxalites.
He highlighted the "police barbarity" against an opposition woman student activist who unfurled a black flag at Mr. Vijayan's motorcade in Kochi.
Mr. Parambil reeled off "instances" of police highhandedness, including preventive arrests, against UDF workers and mocked Mr. Vijayan for ensconcing himself in a tight security cordon comprising hundreds of armed police officers and a 42-vehicle fast-moving motorcade.
Chief minister's counter
Mr. Vijayan countered that the Union Home Ministry decided the security for VVIPs, including Chief Ministers. He had no personal say in the security arrangements and never required protection in an individual capacity.
The Centre's security review committee had ordered the same Z-Plus category security for the Governor and Rahul Gandhi, MP.
Mr. Vijayan said Congress's protest against budgetary tax proposals had failed to gain public traction. Hence, the party tasked two or three-member "suicide squads" to precipitate a law and order situation by throwing themselves in front of the CM's motorcade.
"The police have acted only to save the lives of the impressionable youth doing their leaders' misguided bidding", he said.
Mr. Vijayan attacked the UDF for its "silence" on the Centre's "strangling fiscal policies" that forced Kerala to slap a minimal cess on fuel to mobilise funds to pay social security pensions to an estimated 62 lakh needy persons in the State.
Opposition leader hits back
Leader of Opposition V. D. Satheesan compared "Mr. Vijayan's Kerala to Stalin's Russia". He said the government had forced the people to pick the tab for its massive tax collection failure, which cost the exchequer an estimated Rs 14,000 crores annually.
Soon, UDF members trooped to the well of the House, and ruling front legislators rose from their seats in response. Both the ruling front and opposition members hurled provocative challenges across the aisle, despite being cautioned by Speaker A. N. Shamseer to maintain conventional House etiquette. Later, Mr. Shamseer suspended the proceedings for some time to restore calm.