CSDS-Lokniti health survey | How satisfied are people with health services?
Satisfaction with public services can influence political outcomes; and low satisfaction can sometimes be a catalyst for change. Low levels of satisfaction can either spur political leaders to initiative public policy reform or they can lead to action by citizens, who either vote for political leaders who promise to make services better or seek private alternatives instead.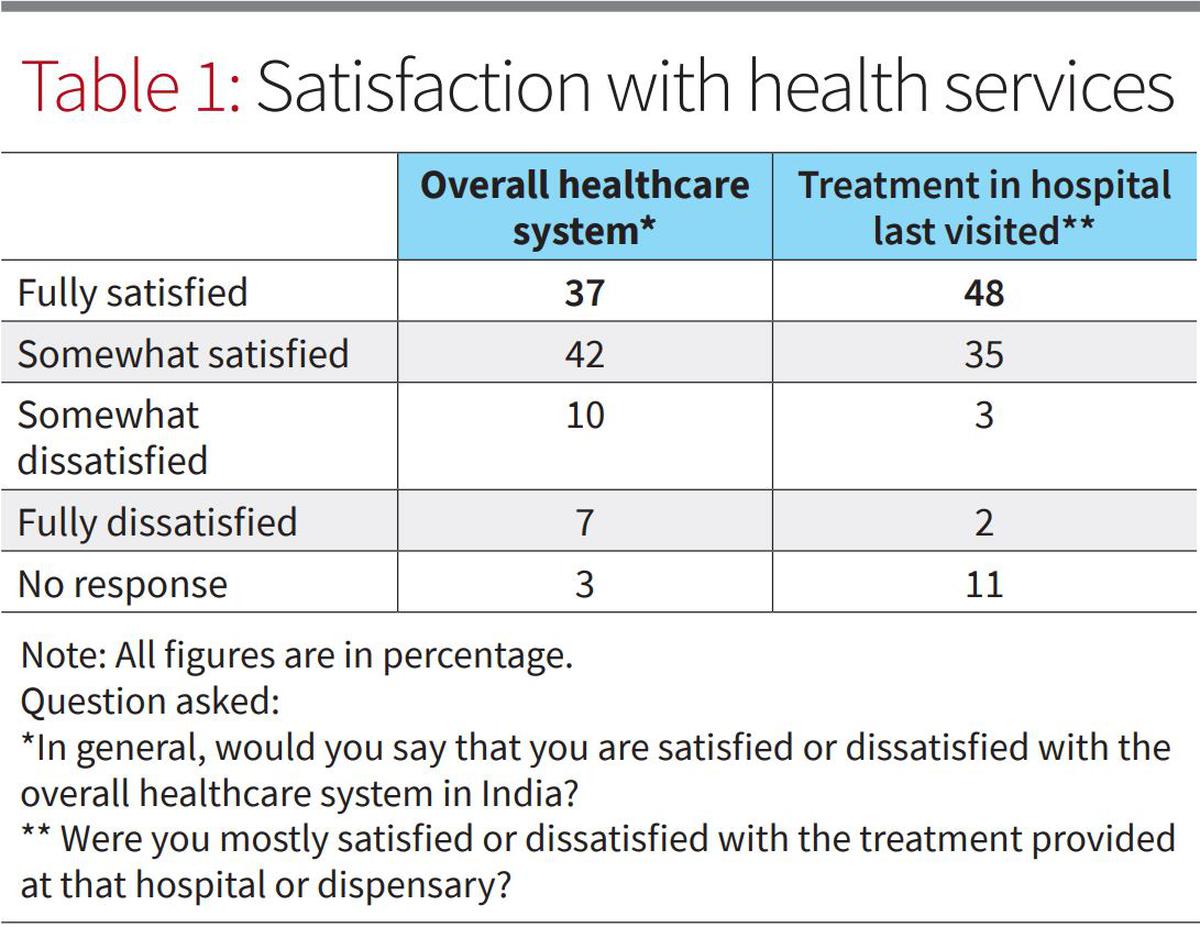 Therefore, understanding citizen satisfaction with the provision of health services has important consequences, particularly in India, where citizens use both public and private services. Table 1 shows the overall level of satisfaction with the health system in India, irrespective of public or private access. Over a third of respondents are fully satisfied with the overall healthcare system, and nearly half of all respondents are fully satisfied with the treatment they received in the hospital the last time they had to visit. Although relatively few people express dissatisfaction, the majority are not fully satisfied.
However, citizens are not a homogenous community and levels of satisfaction vary across social, economic and geographic characteristics. Differences are most pronounced in terms of economic status, with rich people expressing the most satisfaction at 45% and the poorest expressing the least at 32%. Thus, those with the least capacity to negotiate the healthcare system are the least satisfied. Rural-urban divides are also visible, with levels of satisfaction amongst rural residents higher than amongst urban residents.
However, there are no meaningful differences in satisfaction between people who use public services and people who use private services. There are also no differences between men and women. Age demographics also do not suggest significant differentials. It is only citizens in the middle age group (46-55 years) who reveal a higher level of satisfaction. With the exception of Hindu Adivasis, caste and religious identities also do not vary widely in their levels of satisfaction.
Satisfaction levels also vary by State. Satisfaction is highest in Gujarat and lowest in Tamil Nadu and Uttar Pradesh. Part of these differences may reflect voters' experiences of using health services, but part of them may also reflect their expectations about what the service should deliver. In this respect it is important to track how these levels vary over time in response to what governments do to see whether voters' expectations can be met (or even exceeded).
Sandhya Venkateswaran is Senior Fellow at the Centre for Social and Economic Progress