Badshah's weight loss transformation makes him look unrecognisable; Check out his picture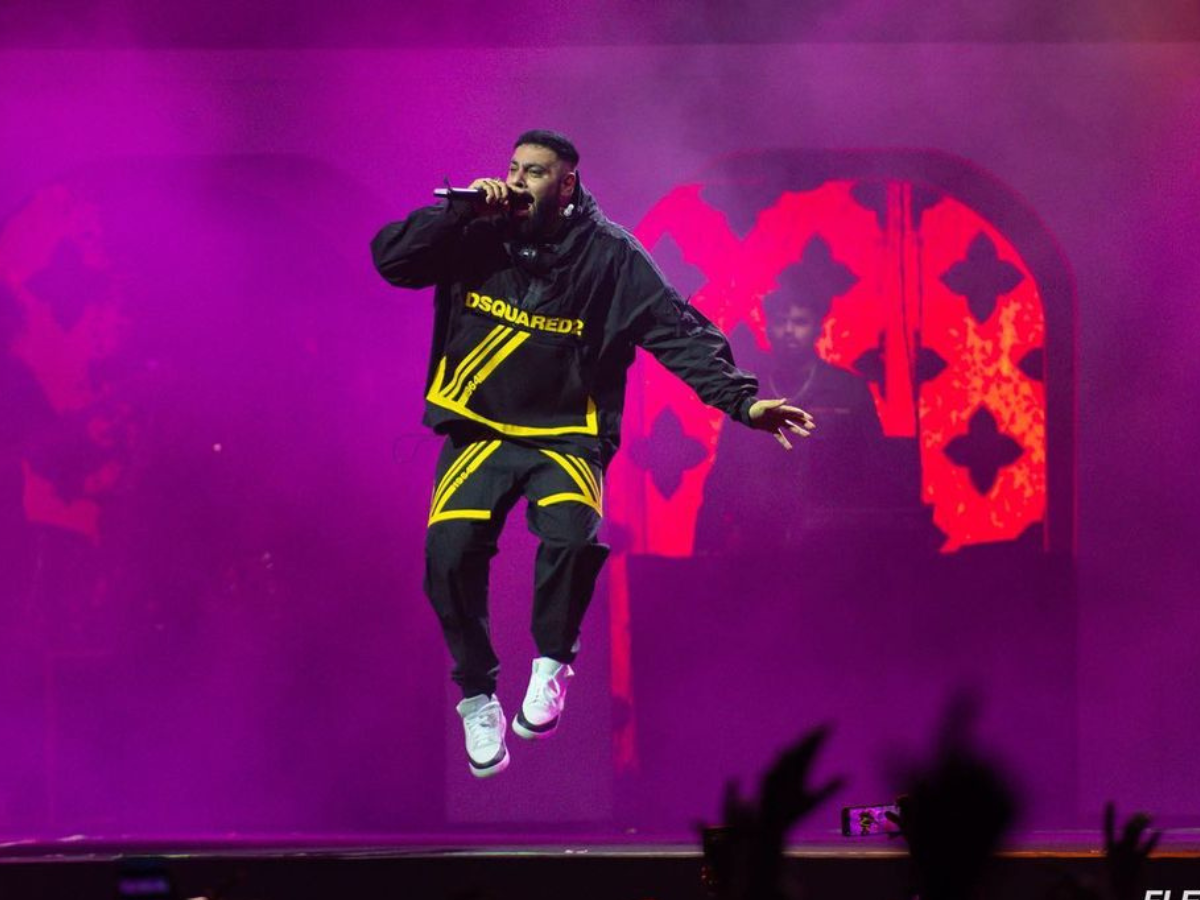 Known for his peppy music, rapper-singer Badshah is making news for his fitness transformation. In his recent Instagram post, Badshah gave a glimpse of his remarkable physical makeover. He uploaded a bulky photo to his official Instagram account flexing his muscular arms while standing in the gym.
Badshah is highly active on social media platforms and often shares fun pictures and videos from his personal and professional life. In a recent photo, Badshah appears to have lost oodles of weight. His fans and followers were quick to react and notice the positive changes in his appearance. His celebrity friends are in disbelief of his fitness transformation and are lauding the singer's efforts towards a healthy lifestyle. His commitment to staying active is admirable, as can be seen from his most recent photo.
He captioned the picture, "Ya'll need work on your pen game though.
Check out him changing into a fitness devotee here:
Fans praised his makeover in the comments section shortly after he posted the picture.
"Kyun paddey ho chakkar mein koi nai hai takkar mein..take a bow", one person wrote.
"This is some UFC shit" another fan remarked.
Badshah has previously opened up on his weight loss journey when he made an appearance on Shilpa Shetty Kundra's talk show. The rapper had stated, "I had many reasons for losing weight. We did no shows during the lockdown. And, then the shows opened up suddenly. When I went up on the stage, I realised I do not have the stamina. My work requires me to be active for 120 minutes or so when performing on the stage. I did not have the stamina, I started panting in just 15 minutes. As a performer, I have to give my best. That was a major reason."
Another reason was that I suffered from sleep apnea. That gets more intense with time, and it is dangerous. For people who do not know, sleep apnea is a major snoring problem. I had the problem, now it is not there."
Going by his stage name, Badshah, this singer's real name is Aditya Prateek Singh Sisodia. He used to be an engineer before making it big in the Punjabi music industry. He reached fame for his catchy tunes and eccentric style in songs like Kar gayi chull and DJ wale Babu.